This site is closed, it is not updated anymore
Du har sikkert spilt spilleautomater på danskebåten? Da vil du nok også like spilleautomatene hos et nettcasino. Hos Norgekasino.comblir du ledet på rett spor med en meget bra casinobonus.
Welcome to Oslo Cruise Network
This website is an information source for both professionals (e.g. cruise lines) and tourists interested in cruise. Oslo Cruise Network was established spring 2004. The main objective is to market and develop Oslo as a cruise destination.
Oslo Cruise Network represents several participating companies/organisations offering a broad range of services to the cruise industry and its visitors.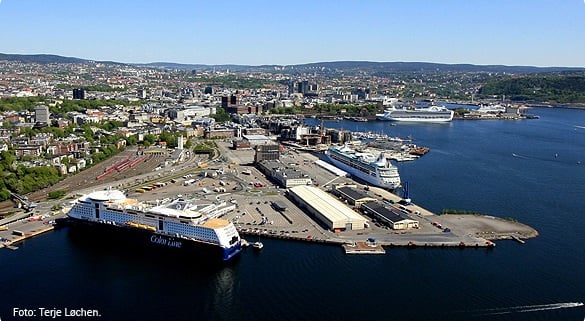 Fast growing Oslo
Norway's capital has one of the fastest-growing populations in Europe and as talented entrepreneurs, architects and designers flock here, Monocle takes the temperature of this fast-changing city.
Click for a brief presentation from Monocle's just released City Survey.
Several good reasons to do turn arounds in Oslo
Scandinavia's largest source market
176.300 Norwegians took a cruise in 2014 [1]. That is 60 % of the Scandinavian source market (292.200 pax).
Norway is the 6 thlargest source market in Europe.
Turn arounds and thus regional visibility is an effective way to make your cruise line brand known in Norway and Scandinavia.
Effective and easy accessibility
More than 200 direct international and intercontinental airline-routes to Oslo.
28 direct domestic routes to Oslo.
Oslo Airport Gardermoen handled 23 mill. pax in 2013 and will have capacity for 28 mill pax in 2017.
Daily ferry arrivals from Denmark (Copenhagen, Fredrikshavn) and Germany (Kiel).
Read more: Several good reasons to do...
Tax Free shopping
Norway is outside the EU, meaning that all Passengers living outside the Nordic can buy Tax Free when they are visiting Norway. Global Blue Tax Free has experienced that many Passengers are struggling with filling out the Tax Free forms they get after making the purchases. To reduce this problem, Global Blue has made a purchase card for FREE for all people travelling. This card fill inn all information that has to be at the form. We hope you can send this information to your travelers when they have purchased a ticket for the cruise. Note; it can take up to 2 weeks to get the traveler card, so this info has to follow the order when the traveler has made the purchase.
Tax Free shopping in Norway
With the Global Blues Tax Free service you can save money on your shopping – simply look for the Tax Free logo and save up to 19% on you purchases!
More than 4.000 shops in Norway offers the Global Blue Tax Free service, so always remember to ask for a Tax Free form.
How to shop Tax Free in Norway:
Spend more than 315NOK (approx. €40) in one store and ask for a Tax Free form
You have to be resident outside Norway, Sweden, Finland or Denmark to be eligible
How to get your tax refund:
Get your tax refund at the last Norwegian port. A Global Blue representative comes onboard approx.. 1-2 hours before departure. In Oslo you will get your tax refund inside Oslo Cruise terminal if the cruiseship is docked at Søndre Akershuskai.
You have to present your Tax Free forms, passport/ID card and goods to get your tax refund.
Remember to bring all your Tax Free forms, also from other Norwegian cities where you shopped Tax Free goods.
Tired of filling in all your Tax Free forms by hand?
Register for the new The Global Blue Card
The new Global Blue card makes Tax Free shopping easier – with a Global Blue Card you can save up to 19% when you shop abroad without the hassle of filling in Tax Free forms by hand. With a swipe of your card in the shop all your details will automatically be filled out on your Tax Free forms.
The Global Blue Card will be sent to your home address approx. two weeks after registration.
For more information about Tax Free shopping in Norway, please visit Global Blues webpage
Or contact Global Blue Norway at This email address is being protected from spambots. You need JavaScript enabled to view it.
Sailing the Oslo Fjord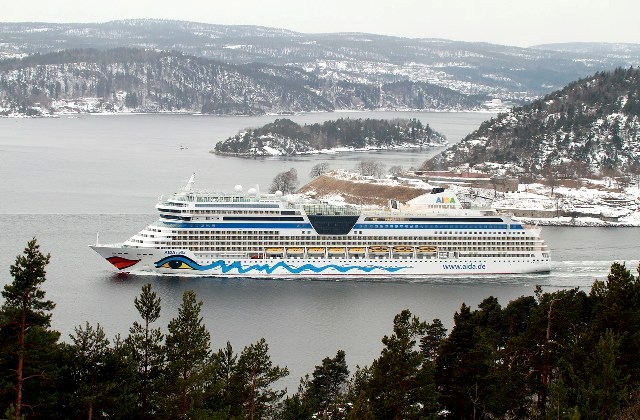 To sail the Oslo fjord is a year round experience. Coming close to nature and culture. Near the fortress Oscarsborg so important to Norwegian history. Hills, islands, cabins and holiday houses, ships and boats passing by. All an extrapassenger experience coming to or leaving Oslo.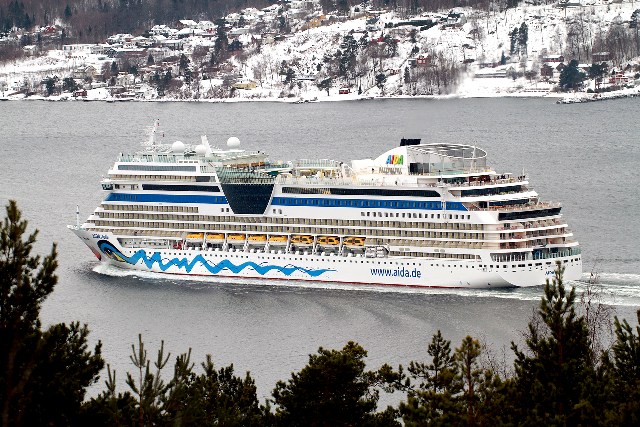 Nytt styre Oslo Cruise Network
Nytt styre Oslo Cruise Network
På Årsmøte i nettverket 4.mai ble Paal Mork, Norsk Folkemuseum valgt til ny styreleder etter Rino Ødegård, som ikke ønsket gjenvalg.
Styret består nå i tillegg til Paal Mork av:
Halfdan Tangen, Kon-Tiki
Christopher Skjoldhammer, Global Blue
Anne-Brit Pedersen, Cruiseterminalen
Peggy Schlytter, Oslo Guideservice
Jogeir Fiskum, Thon Hotels
Oslo Cruise Network SA er en markedsføringsorganisasjon med formål å fremme cruisetrafikk til Oslo. Nettverket har 26 deltakere fra attraksjoner, rederier, havn, skipsagenter, shore-ex agenter, guidebyråer, destinasjonsselskap, transport, overnatting, servering, shopping, tax-free (Global Blue).
21/5 2015